Staff
The Kelly Run Farm Family of Employees
---
If you build it, they will come
There is no question that any business is only as good as its employees.
When we started this business I did the entirety of the dog walking, cleaning, paper work, etc. It did not take long to realize that I was going to need some help.
I am reminded of the line in the 1989 baseball movie "Field of Dreams". Where the Kevin Costner character was told "if you build it, they will come"
So we built it, our dream kennel and people began to bring their pups to us. And we grew, slowly at first but always getting bigger. And somewhere along the way, the neatest thing happened. The people who really loved dogs started to hunt us down wanting an opportunity to come and work with dogs.
I wanted to tell you all, just briefly, a little bit about some of the great people that make the dog walking, cleaning, and feeding possible. Also there is a feeling of being in a family where we all share a love of animals that even though we are not all related, well, it's kind of nice.
No one demonstrates that love of dogs more than Ms. Chanee. We were fortunate enough to have her join our employee family several years ago. She is now the Kennel Manger and if anyone can wear the tittle "Dog Whisperer" it is Chanee. She really has a gift for dealing with animals.
Chanee with one of her dogs Lucy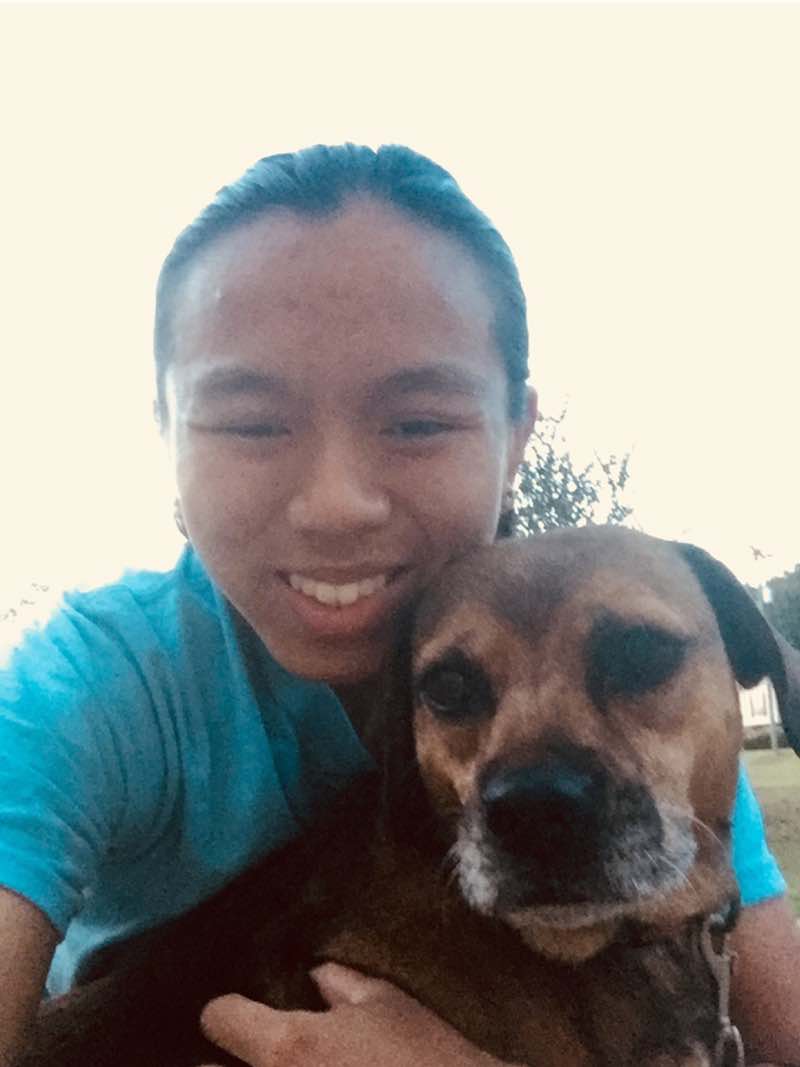 My name is Chanee Otwell. My family and I are animal lovers, and we've been rescuing dogs and cats my entire life. We have 4 dogs and 5 cats, and all but 1 are rescues. Our cats and our dogs range from little to big and from young to old all with their own personalities. When I was 12 years old, I started volunteering at my local animal shelter. From the very beginning, I loved each of the rescues, and I considered them my own.
When I was 13 years old, I became a member of the Greater Birmingham Humane Teen Club where I got to work with other people who share my love for animals. I got to help train the dogs, build dog houses, and I even got to be a part of Do Dah Day. When I turned 15 I got a job at a boarding facility where we cared for dogs and cats, and the occasional rabbit, bird, or ferret. I worked there for a year as a kennel tech, and at 16 I was promoted to a lead tech overseeing the work of the kennel techs, making food, and giving needed medication. I continued working there 6 months before coming to Kelly Run Farm. I am now very glad to be a part of the Kelly Run Farm family where I enjoy spending my time caring for the fur babies.
---
Natalie & her brother Kaleb with their lovable pups Spartan & Titan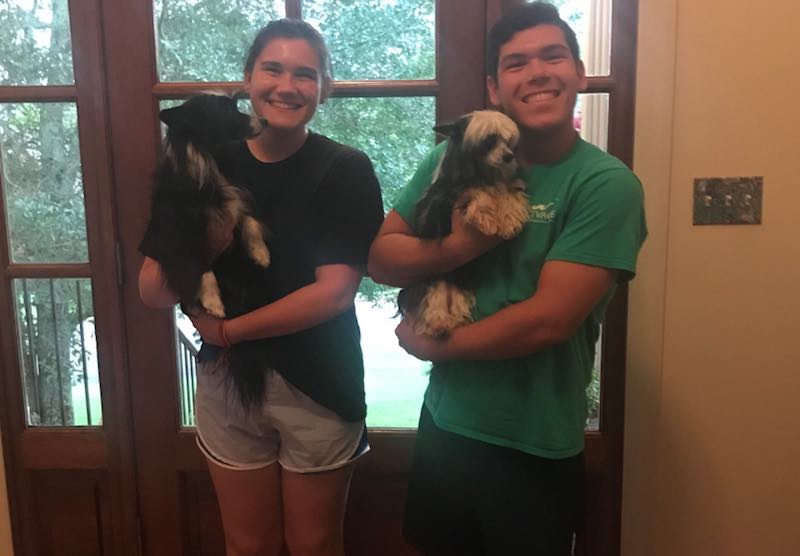 Speaking of employee family, Natalie Powers is the fourth of her siblings to work with us here. She has grown up around the dogs here and very much understands how everything works. We are very happy to have such a wonderful employee!